Welcome to the Kenton County Republican Women's Club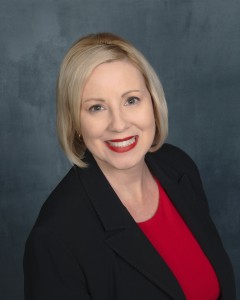 PRESIDENT'S MESSAGE
Vision 2021~ In God We Trust & Roll Up Your Sleeves
 No one will argue that 2020 was a difficult and trying year; one full of uncertainty but let us not loose our hope, faith, and gratitude.  Despite the challenges we faced last year we still had great impact, for that, I am grateful.  I'm grateful for a lot ~ my family, my community, my state, my country, my Republican Women's Club…YOU! 
Throughout the 2020 election cycle, I expressed what I consider to be simple truths:
A vote for Republicans is a vote for freedom; 
it is a vote for personal responsibility;
it is a vote for the rule of law;
it is a vote for freedom of speech;
it is a vote for free enterprise;
it is a vote for freedom of religion;
it is a vote for reduced federal regulation;
it is a vote for limited taxes;
it is a vote for energy independence; and,
it is a vote for national security.
There is a choice.
I stand firm on these simple truths and have faith and hope that you, my fellow Republicans, do too. 
Nobody but God knows what is in store for us in 2021.  Long ago I gave up trying to control what is out of my hands.  Instead, I look to what I can control and influence, such as our club's ongoing success. 
One of my 2021 resolutions for us is to build on success of our past and to activate more of our wonderful members.  We must stand strong in our faith, have hope, be diligent, and remain focused on the tasks at hand in preserving and protecting the future of our country.
Let's continue to support and pray for each other in 2021.  Happy New Year!
Sherry Goodridge
KCRWC President
859.905.8113
2013 NFRW Convention Outing to Churchill Downs:
L-R: Ruth Korzenborn, Pam Dimmerman, Dawn Young, Kim Kraft, Kelley Westwood and Lynn Berk
Please send correspondence for the KCRWC to:
PO BOX 17071
LAKESIDE PARK, KY  41017